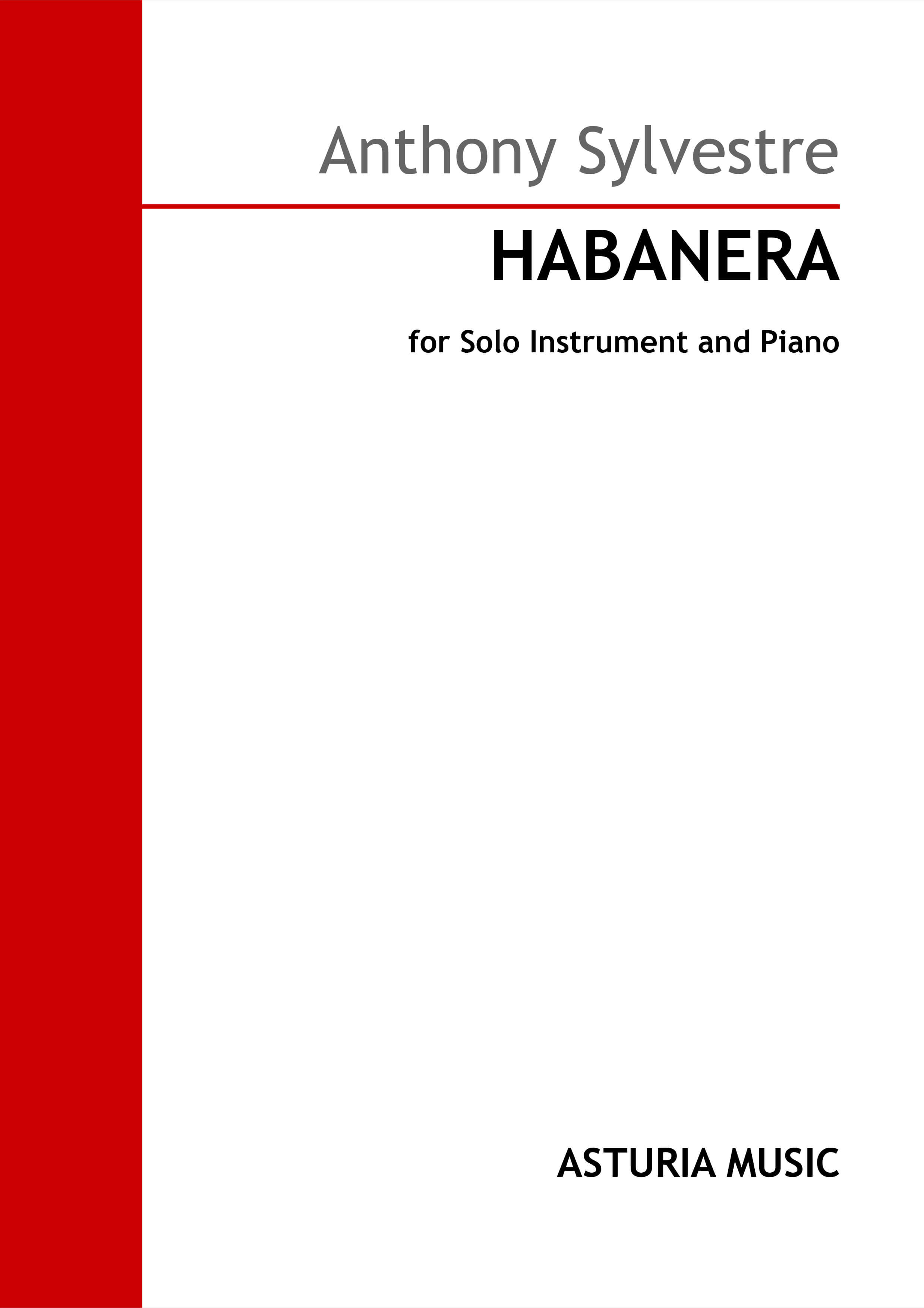 Details :
Piano Accompaniment (6 pages)
Solo Instrument separated parts (3 pages) available for :
- Bb Instrument, range : C#4-B5 (Tenor Saxophone, Trumpet, Clarinet or Soprano Saxophone)
- C Instrument, range : B3-A5 (Violin/Oboe/Flute with a B-foot)
- Eb Instrument, range: G#4-F#6 (Alto Saxophone or Baritone Saxophone)
- F Instrument, range: F#3-E5 (French Horn)
- Viola, range : B3-A5
- Bass clef C Instrument, range : B2-A4 (Cello, Trombone or Bassoon)
PLEASE NOTE : Your Digital Download will have a watermark at the bottom of each page that will include your name and number of copies purchased. You are only authorized to print the number of copies that you have purchased. You may not digitally distribute or print more copies than purchased for use (i.e., you may not print or digitally distribute individual copies to friends or students).
NEW ! HABANERA
Version for Solo Instrument and piano
Format : Digital sheet music
Composer : Anthony Sylvestre
Instrumentation : Solo Instrument & piano
Level : intermediate
Genre : 21st century
Duration : 3'00"
Publisher : Asturia Music
Pages : 9
Release date : 2018
Price : 5.95€ including taxes
This item includes one Solo Instrument separated part and one Piano Accompaniment part
Solo Instrument separated parts :
Piano Accompaniment separated part :
For practicing your solo instrument with the Piano Accompaniment audio file (click below):
In this audio file a metronome count of 6 clicks will help you start in time before the piano starts alone.
Habanera Playback Piano Accompaniment MP3 :